---
Manufacturer:

Creality

Mfg part No.:

Ender-5
Item Nr:

23895

EAN:

0715235124918
---
More stable printing: The dual Y-axis motion control system drives the high-quality stable output of the two-sided timing belt, effectively avoiding the shock caused by printing.
Built-in motherboard power supply: The wires are concentrated in the machine's internal control according to circuit design, device specifications and heat dissipation.
Design: The body is simple and generous, enhance the Creality space of printing, and multi-field collaborative design of products.
Resume printing function: Automatically save the print record after power-off, continue printing after power-on, and improve the model print success rate.
Fliament detector: When the filament is running out, disconnected, or other abnormal conditions occur, the printing will automatically be stopped and start again while you load in the filament.
Simple leveling method: The large hand-turning nut is ergonomically designed, and the leveling speed is fast, wich helps you get rid of the problem of being time-consuming and labor-intensive.
Industrial circuit board: high-load safety inspection, stable performance, continuous operation for 200 hours without pressure.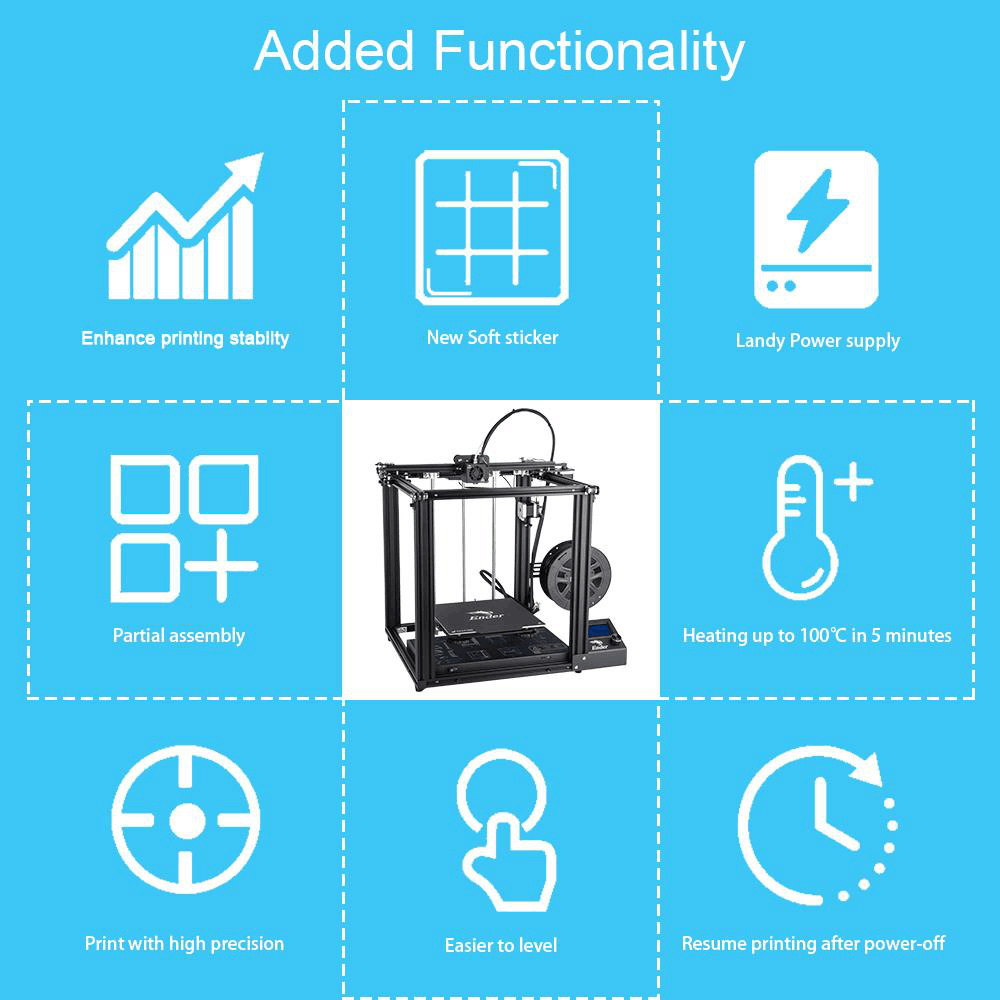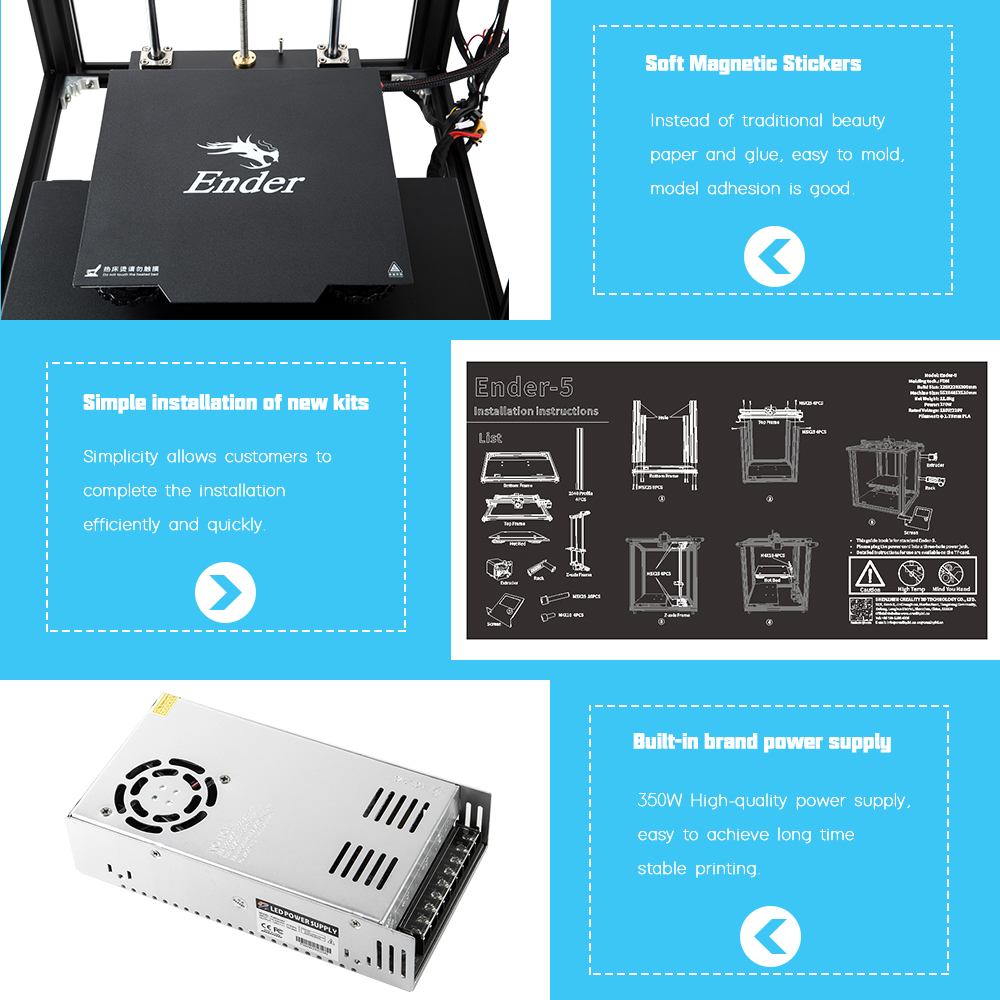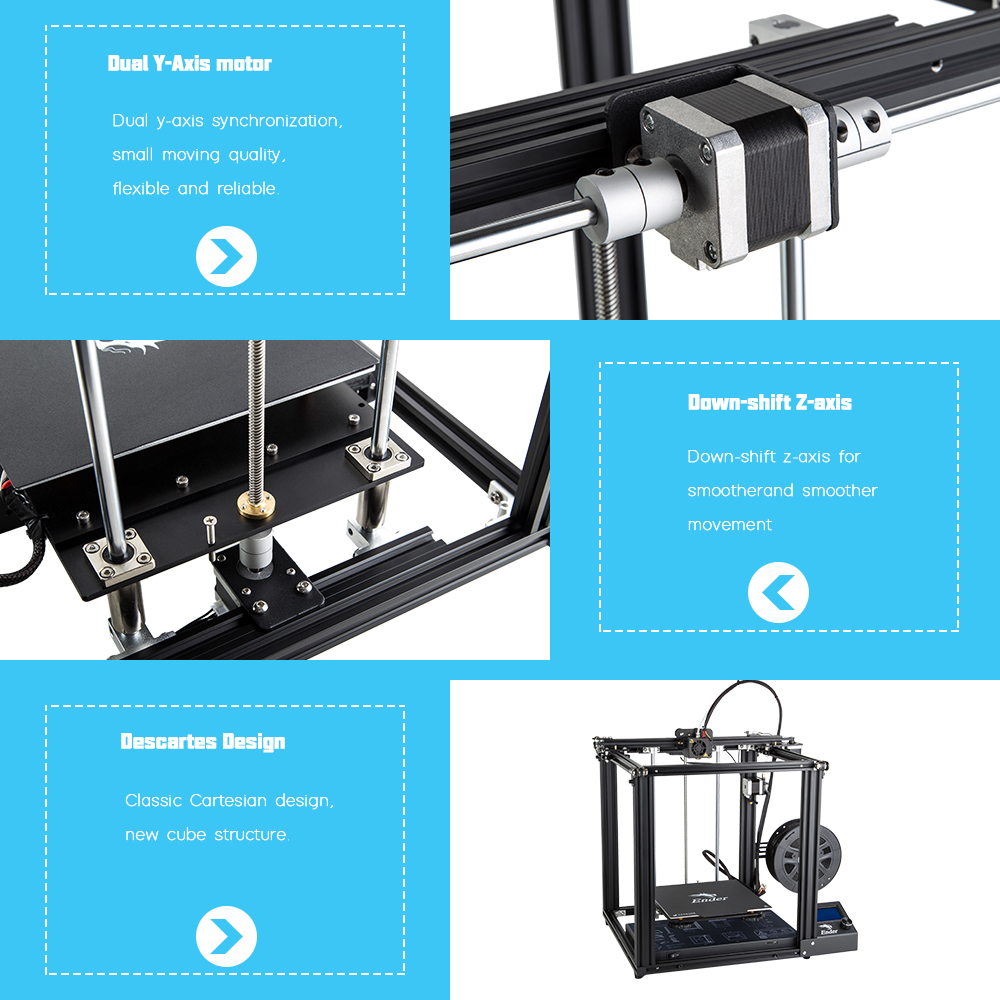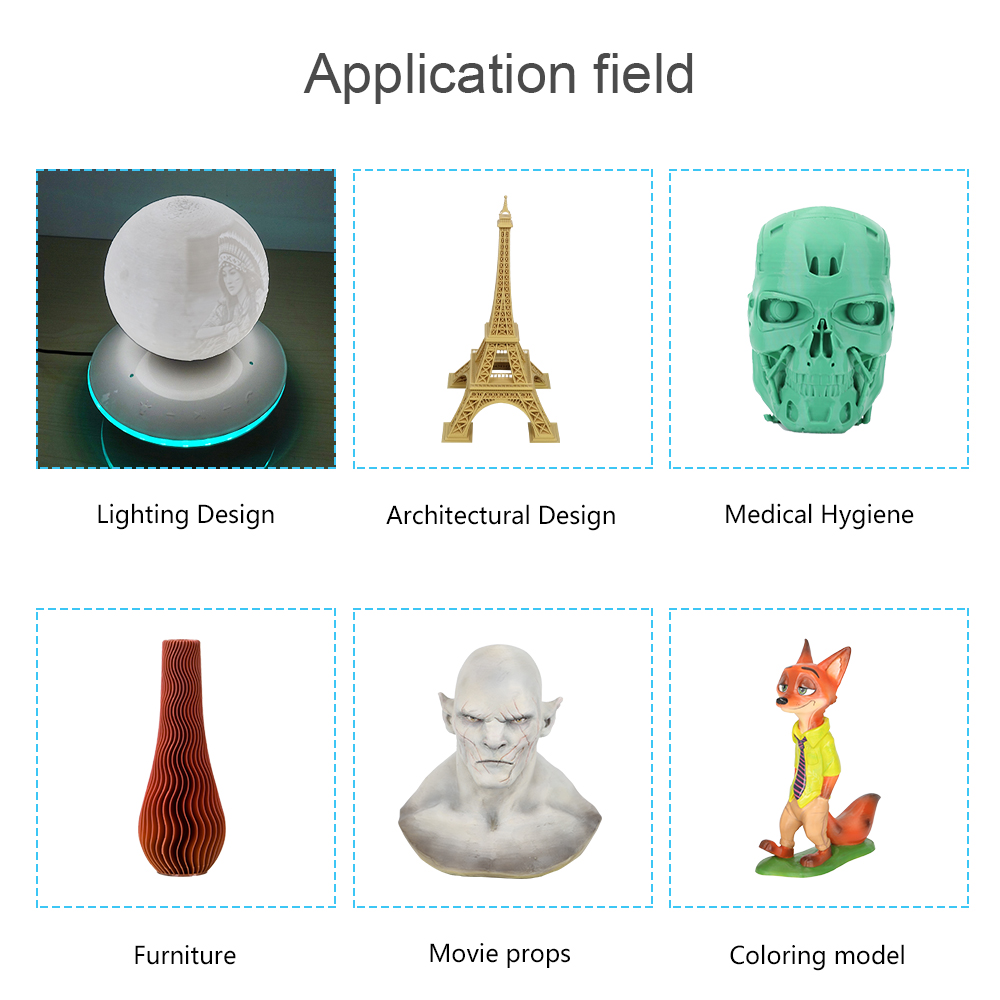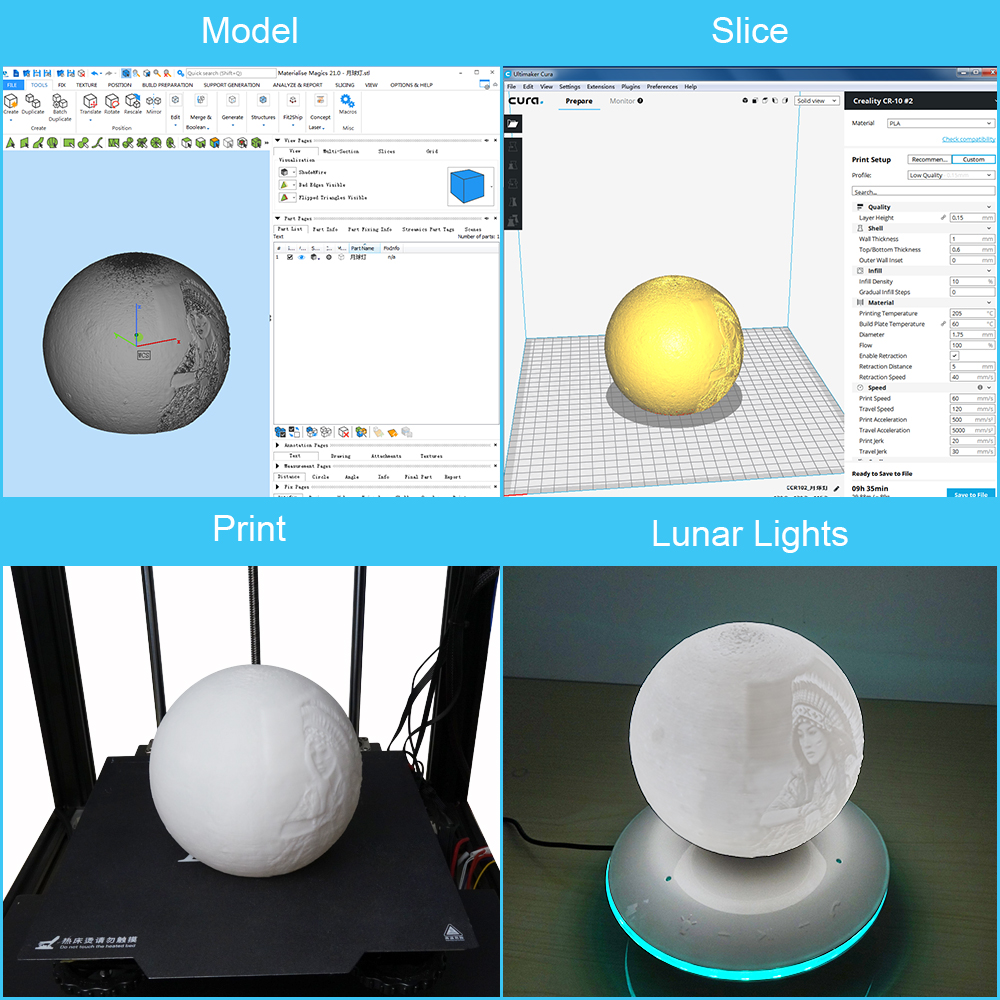 Printing Specifications
Print size ( X Y Z )
220×220×300 mm
Print Speed
200 mm/sec
Layer Resolution
50 microns
Print Precision (Layer Thickness)
0.05-0.4mm
Filament Diameter
1.75 mm
Nozzle Diameter
0.4 mm
Filament Compatibility
PLA, ABS, PETG, TPU, Carbon Fiber, etc.
Mechanical Specifications
Chassis
Imported V-Slot Aluminum Bearings
No.of Extruders
One
Print Plate (Build Platform)
Heatbed
Software Specifications
3D Printing Software
Cura/Repetier-Host
Supported File Formats
STL, Gcode, OBJ
Operating System
Windows/Mac/Linux
Electrical Specifications
Power Requirements
Input-AC 110V/220V 50/60Hz Output-DC 24V
Connectivity (Interface)
USB, SD Card
Shipping specifications
Machine weight
11 kg
Shipping box weight
12kg
Machine Dimensions
400 X 380 X 400mm
Shipping box dimensions
500*500*420mm
Review
---
There are no reviews to display.
---