---
Flexible Filament

The flexible filaments are made using heat-molded and cold-setting materials that help provide plastic products a degree of flexibility. The non-toxic and waterproof properties allow one to transform rich creativity into various innovative projects.
The Most Elastic Flexible Material
XYZprinting has released the fun and easy to use flexible material. Observe the difference when dropping the work from a height and see how it bounces back!
Flexible filaments not only provide a rubbery texture and elasticity like rubber, the printed product is resilient against external forces that might deform it. Additionally, when compared to other flexible filaments, the Flexible Filaments designed specifically for da Vinci series 3D printer in order to easily create the perfect quality without worrying about filament and printer combinations.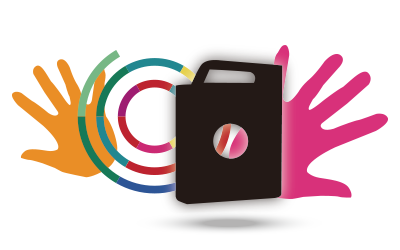 More Creativity
Unlike PLA and ABS, which are brittle and stiff, the Flexible Filament will create a highly elastic object that greatly expands the potential for creative innovation, providing a lively addition to the choice of 3D printing materials.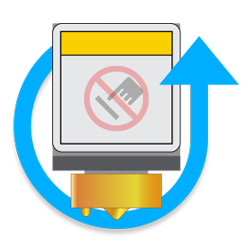 Read Before Using Flexible Filament
Flexible filament is composed of special material. To ensure the best printing quality, be sure to follow the tips below when printing with flexible filament.

1.Before printing with flexible filament for the first time, please update to the latest software and firmware.
2.Load filament right before printing and avoid leaving the filament in the extruder when idle.
3.Keep the filament in a dry area when not in use.
4.Please prepare separate extruder for different printing material. After changing the extruder for different material and loading filament successfully, please remember to calibrate the print bed before printing.
SPECIFICATIONS
Glass Temperature 70° C (194° F)
Nozzle Temperature 235 (455° F)
Filament Diameter 1.72mm
Filament Weight(N.W.) 500g (17.64 Oz.)
Shipping Weight(G.W.) 1.15kg / 2.54lbs
Review
---
There are no reviews to display.
---