---
Manufacturer:

-

Mfg part No.:

0308179
---
Right off, those familiar with the D7 1.4 will see the changed vertical gantry rail. Thats part of the main focus of this version, which addresses a tendency most printers using the single rod system towards "Z Wobble" - periodic lines or "ringing" in printed parts. Users have found ways to correct or minimize this already but naturally, we felt the design needed refinement. The D7, like any other printer model is improving!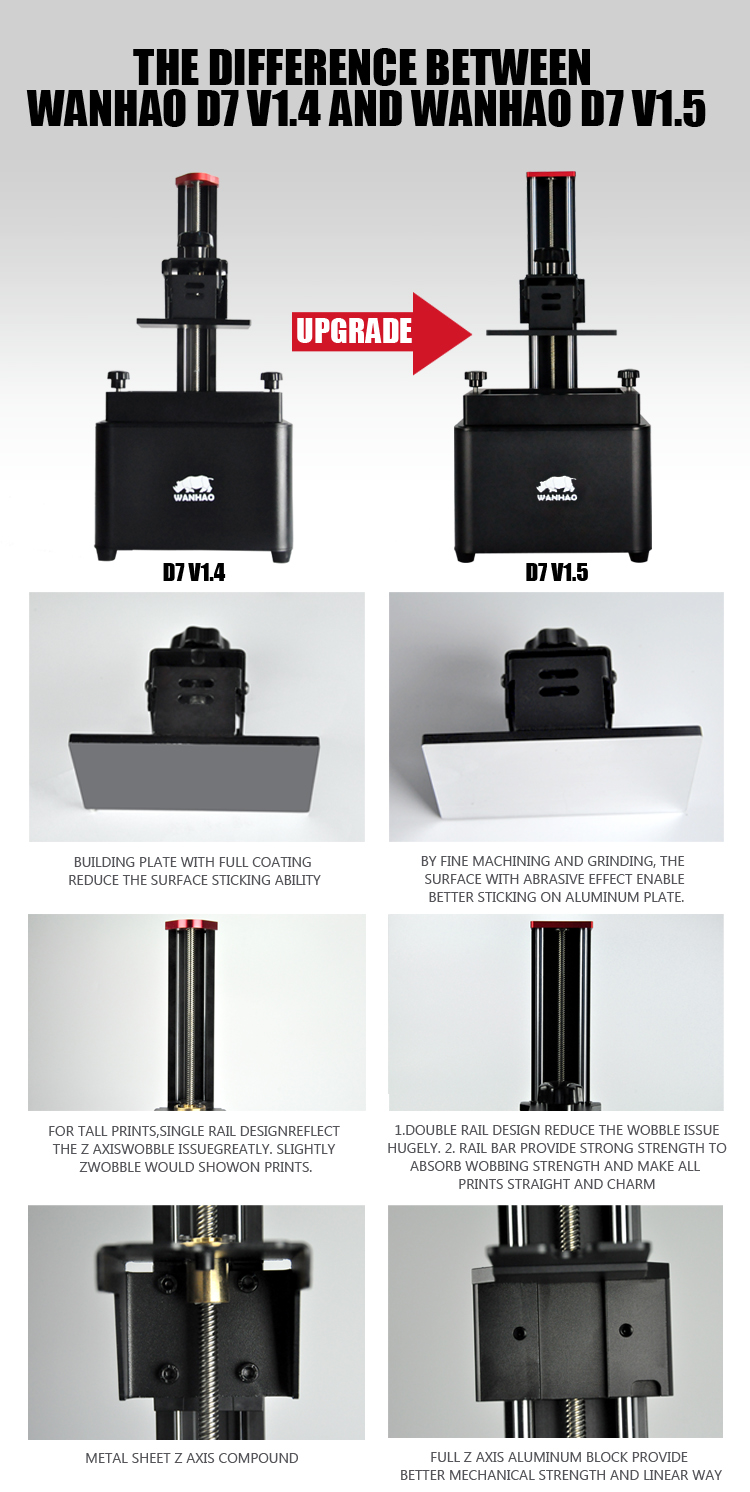 The Z-Stop needed improvement, and the new method greatly improves its reliability and safety for the LCD in the event the Z-Stop switch fails. The new machined mounting system insures proper alignment of the buildplate. To top it off, the vertical gantry cap and bearing has been improved to match the new system. Stronger, Sturdier. (Credits: Wanhao university)
V1.5 upgrading kit including
1 building plate
2 x 8mm bar
1x z axis beam
1 top red cover
1x coupler,
1x aluminum base
6pcs M4 x 8mm round bolt
2pcs M3 x10mm hex bolt
2pcs spring washer
Review
---
There are no reviews to display.
---