---
Free shipping
Free shipping for all EU orders above EUR 100 value.
Shipping charges are based on the product's total weight and shipping method chosen.
Exact shipping charge is presented at checkout when you select shipping methods and your country. No other hidden costs.
All items shown with "in stock" status are in stock in our own warehouse for immediate delivery. (No drop shipping)
Orders received by us before 12:00 will be shipped from us the same day.
You will receive a e-mail from us with the tracking nr of the parcel as soon as we have shipped your order.
All orders are shipped Door-to-Door with FEDEX Economy.
Below you can see delivery time for European countries.
Country
Delivery Time in Days
Free Freight over
EUR 100 order
Albania
4
No
Andorra
3 - 5
No
Armenia
4 - 6
No
Austria
2 - 3
Yes
Azerbaijan
4 - 6
No
Belarus
4 - 6
No
Belgium
2 - 3
Yes
Bosnia & Herzegovina
3 - 4
Yes
Bulgaria
3 - 5
Yes
Croatia
4 - 5
Yes
Cyprus
4 - 5
Yes
Czech Republic
3
Yes
Denmark
2
Yes
Estonia
3
Yes
Finland
2
Yes
France
2 - 4
Yes
Georgia
4 - 6
No
Germany
2
Yes
Greece
3 - 4
Yes
Hungary
3 - 4
Yes
Ireland
3 - 4
Yes
Italy
2 - 4
Yes
Kosovo
3 - 4
Yes
Latvia
3 - 4
Yes
Liechtenstein
2 - 4
Yes
Lithuania
3 - 4
Yes
Luxembourg
2 - 3
Yes
Macedonia
3 - 4
Yes
Malta
4 - 5
Yes
Moldova
4 - 6
No
Monaco
3 - 4
Yes
Montenegro
4 - 5
Yes
Netherlands
2
Yes
Norway
2
Yes
Poland
3 - 4
Yes
Portugal
5 - 6
Yes
Romania
3
Yes
Russia
4 - 6
Yes
San Marino
4
Yes
Serbia
3 - 5
Yes
Slovakia
3
Yes
Slovenia
3
Yes
Spain
3 - 5
Yes
Sweden
1
Yes
Switzerland
4
Yes
Turkey
4 - 6
No
Ukraine
4 - 6
No
United Kingdom
3
Yes

Our office and warehouse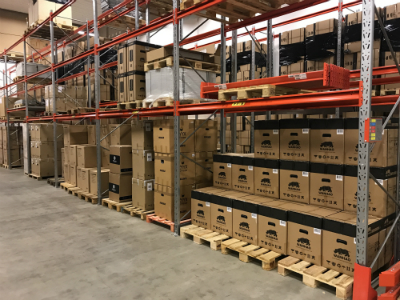 Large stock for fast delivery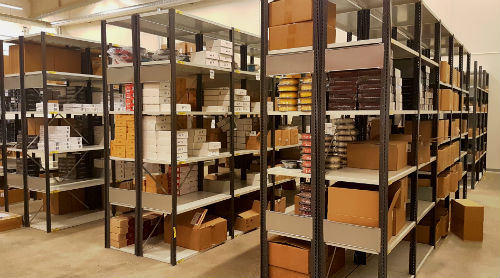 Picking shelves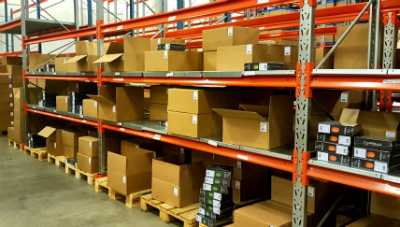 Large stock of filament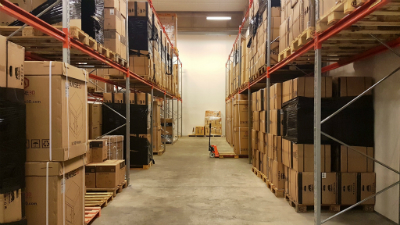 We stock all printer in our own warehouse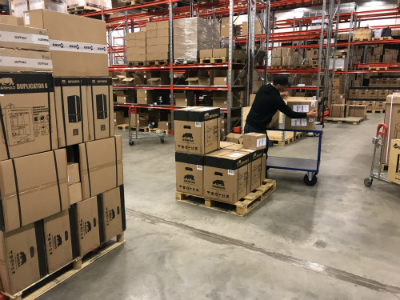 Orders before 14:00 shipped the same day